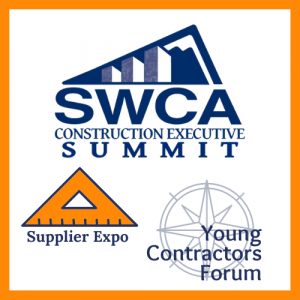 Construction Executive Summit 2023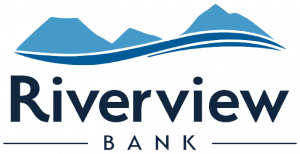 Nominate A Company Here!
Nominate a company that you think showcases that they are committed to the construction industry and exhibit qualities of leadership, craftsmanship, and community action!
Winners will be announced at Summit.
What is the Construction Executive Summit?
The Construction Executive Summit  is THE construction education event of the season. You will have an opportunity to meet with 150+ local industry leaders. We will host two keynote speakers, four breakout sessions (or 12 education opportunities), breakfast, lunch, refreshments, and more!
In 2023 we will be hosting the Young Contractor Forum - high school students will be joining us for a special FREE breakout panel to discuss early career opportunities for them.  Please sponsor a student or teacher to join us for this event!
Join us for the Supplier Expo during the meals and the breaks - make connections with local Supplier members!
Session agenda to be released soon!
Why Should You Come to the Summit?
The Summit is an amazing opportunity for you and your team to learn together about new trends in construction. During breaks, you can share ideas and network with other locally focused businesspeople. In addition to keynotes and speakers, the Summit features a Supplier Expo where you can connect with leading suppliers in your industry.
How Can You Get Involved with Summit?
SWCA is currently planning for the Construction Executive Summit on March 2, 2023 to be held at the Vancouver Heathman Lodge.
If you would like to sponsor the event, feel free to reach out to us with an email to Sherrie@swca.org.
2023 Summit Presentation Schedule
Breakfast Keynote
7:45 - 8:45 am
Registration in the Lobby sponsored by k.p.d. Insurance & Parker Smith and Feek –Supplier Expo in the PreFunction Area
Presented by Port of Vancouver USA
Leadership with Todd Plimpton, JD, MBA, MSS
Introduction by Port of Vancouver Commissioner Don Orange
Breakout Session 1 
9:00 - 10:00 am
Breakout Room 1
Surety - How to maximize My Credit
Bill Smith, Parker Smith & Feek
Breakout Room 2
The Fair Labor Standards Act (FLSA) and Independent Contractors
Keysha Echevarria Silva &
Stephanie Garcia
DOL – Wage & Hour Division
Breakout Room 3
Accident/Mishap Investigation
Mark Nelson, Double Action Consulting, LLC
Breakout Session 2
10:15 - 11:15 am
Breakout Room 1
Cyber Threats, Loss Prevention and Claims
Lindy Gibbons, Travelers Insurance
Breakout Room 2
The Davis Bacon Act: Know Your Requirements Under the Law
Keysha Echevarria Silva &
Stephanie Garcia
DOL – Wage & Hour Division
Breakout Room 3
Cash Planning and Financial Forecasting in a Changing Economy
Aubrianna Millet, Now CFO
Lunch Keynote
11:30 - 12:30 pm
Presented by BIA of Clark County
Contractors Panel: Lease Crutcher Lewis, Robertson & Olson, and Andersen Construction
Facilitated by: Max Ault, LSW Architects
Introduction by Bart Hansen
Breakout Session 3
12:45 - 1:45 pm
Breakout Room 1
Mental Health in the Workplace
Mike Nieto, Catworks Construction
Breakout Room 2
Transitioning to Public Work Drew Roddan, Anchor Insurance & Surety
Breakout Room 3
Women in Construction
Nina Jones, WSDOT
Breakout Session 4
2:00 - 3:00 pm
Breakout Room 1
People Services
Shelby Shepard-Navarrete, Lease Crutcher Lewis
Breakout Room 2
Succession Planning
Shannon Mitchell, Banner Bank
Breakout Room 3
Small Works Roster Legislation Addressing Public Works Procurement
Dawn Egbert, Port of Vancouver USA
Afternoon Keynote
3:15 - 4:15 pm
Presented by Washington Trust Bank
Construction Champion Awards
Regional Economic Update: Mike Wilkerson of EcoNW
Introduction by Erik Selden
2023 Young Contractors Forum Schedule
9:45 - 10:00 am
10:00 - 10:40 am
10:45 - 11:25 am
11:30 - 12:30 pm
Registration
Career Readiness/Preparing for Career in Construction
Career Pathways within Construction
Lunch with Contractors